Silk Body Cream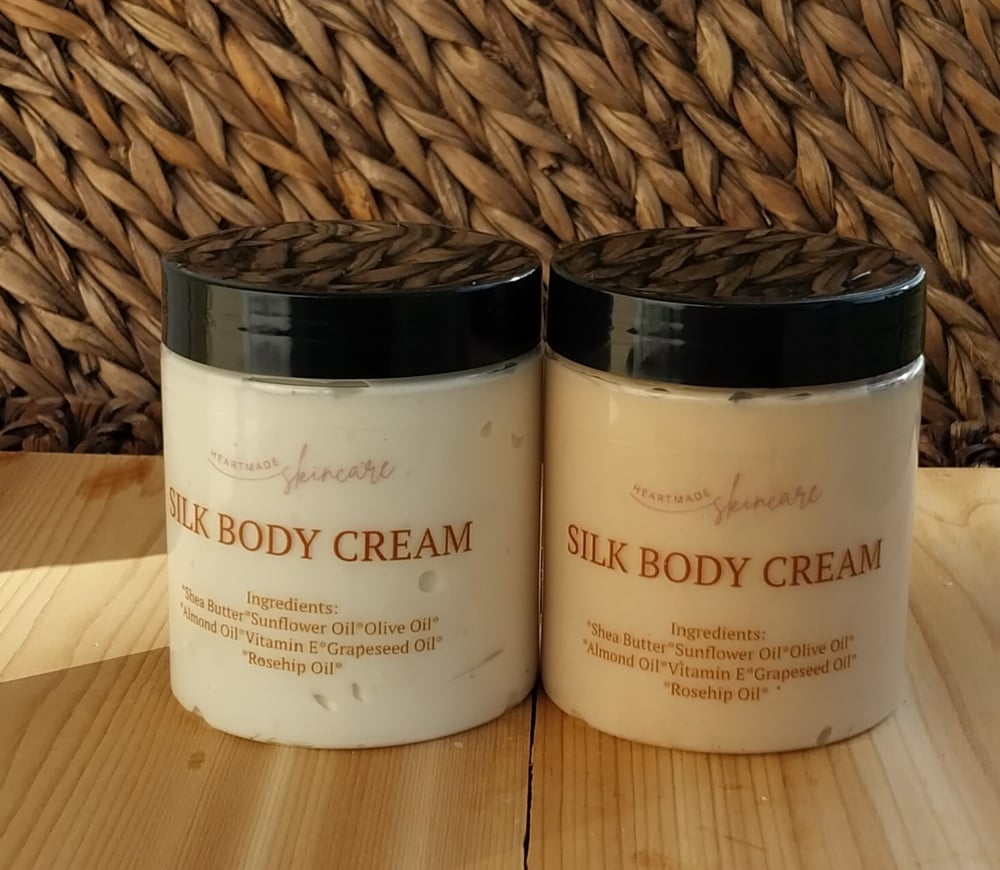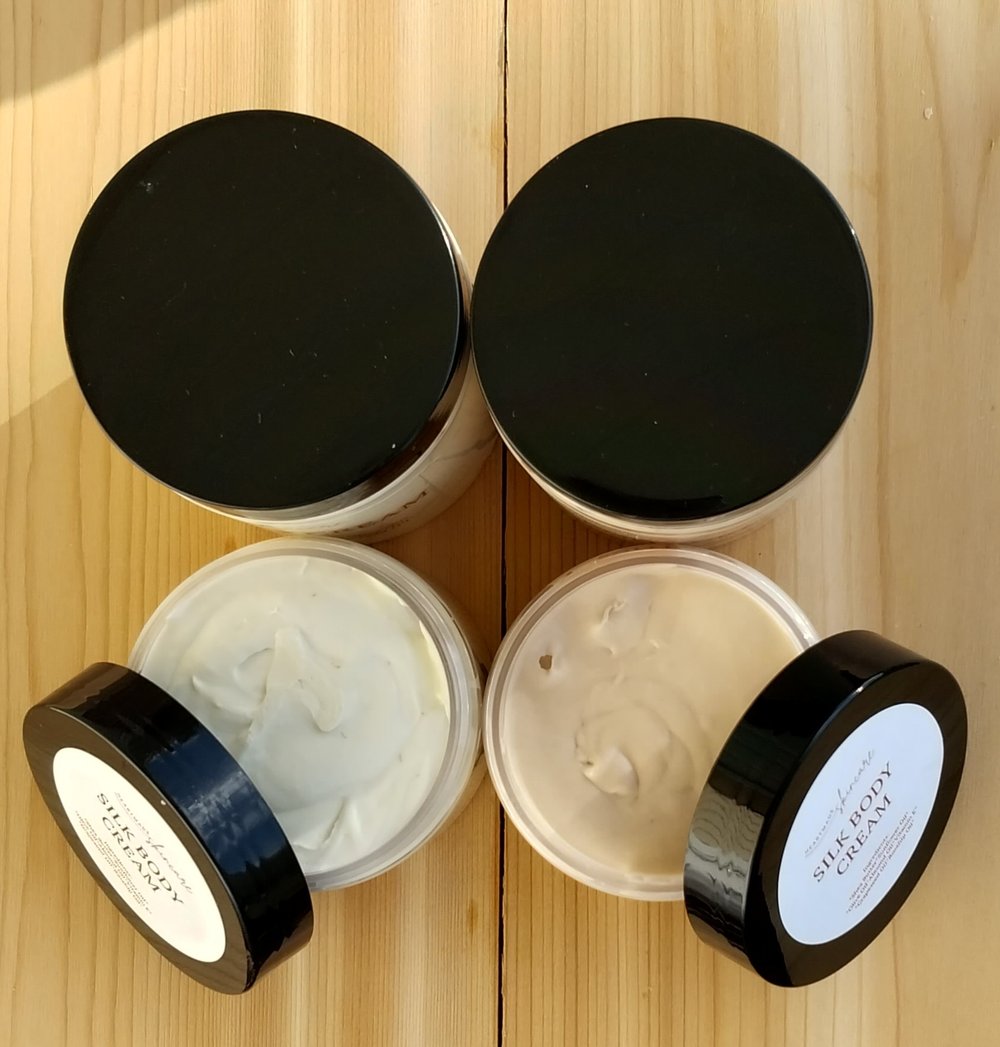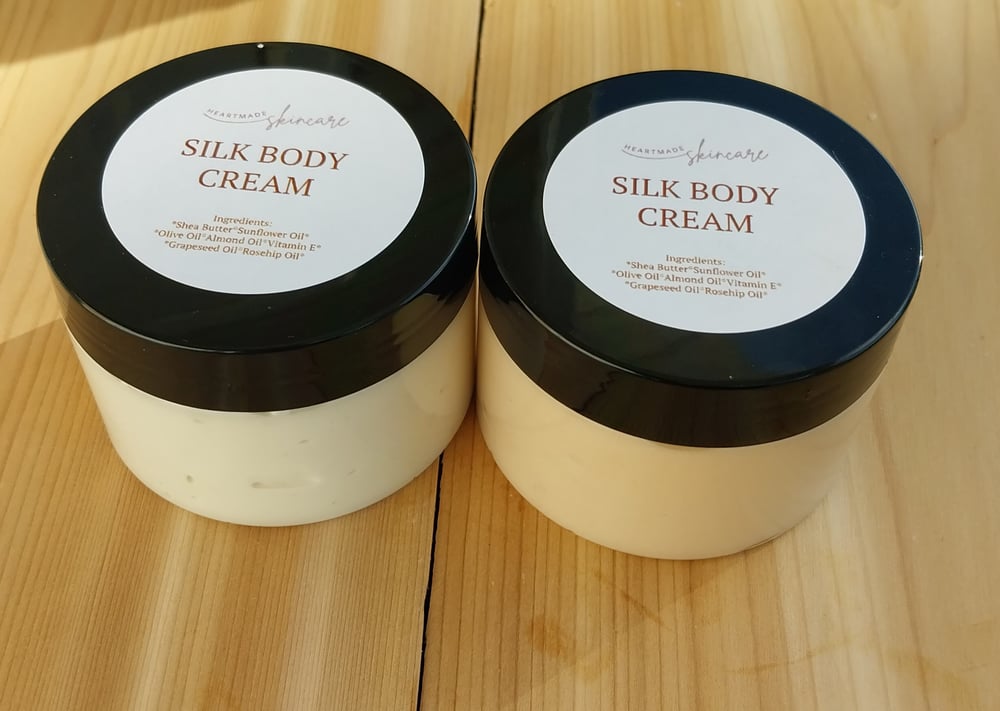 Silk Body Cream is a luxurious, nourishing, and silky body cream that offers deep moisturization and skin-smoothing benefits. Created through a meticulous process, it combines rich oils, butters, and sometimes other natural ingredients to create a fluffy, creamy texture that melts into the skin upon application.
Silky Body Cream is formulated using a blend of nourishing ingredients and healthy ingredients.
The rich blend of butters and oils deeply hydrates the skin, creating a protective barrier to prevent moisture loss. The luxurious texture helps soften rough and dry patches, leaving the skin feeling incredibly smooth and supple.
The natural ingredients in Silk Body Cream provide the skin with essential vitamins, antioxidants, and fatty acids that promote overall skin health. Due to its thick consistency, Silk Body Cream stays on the skin for a longer time, making it ideal for areas prone to dryness.
Produced with: Shea Butter, Cocoa Butter, Mango Butter, Olive Oil, Sunflower Oil, Almond Oil, Vitamin E Oil, Rosehip Oil, Grapeseed Oil
(May contain Mica and Fragrance Oil)